| | | |
| --- | --- | --- |
| | Click on the picture to the right to get the Nephilim Quest series with a discounted price when you buy  direct from me, the author. | |

Nephilim Quest 4 / The Book of the Dead / FINISHED, Editing

Creature Wars 2 / 23.000 words written

Space Witches 3 / 75.000 words EDITED/




7 Shabtis 2 / Pillar of Death FINISHED; BEING EDITED




Bastet Mysteries 50.000 words (now at 26.000 words)
DRAWING THE LINE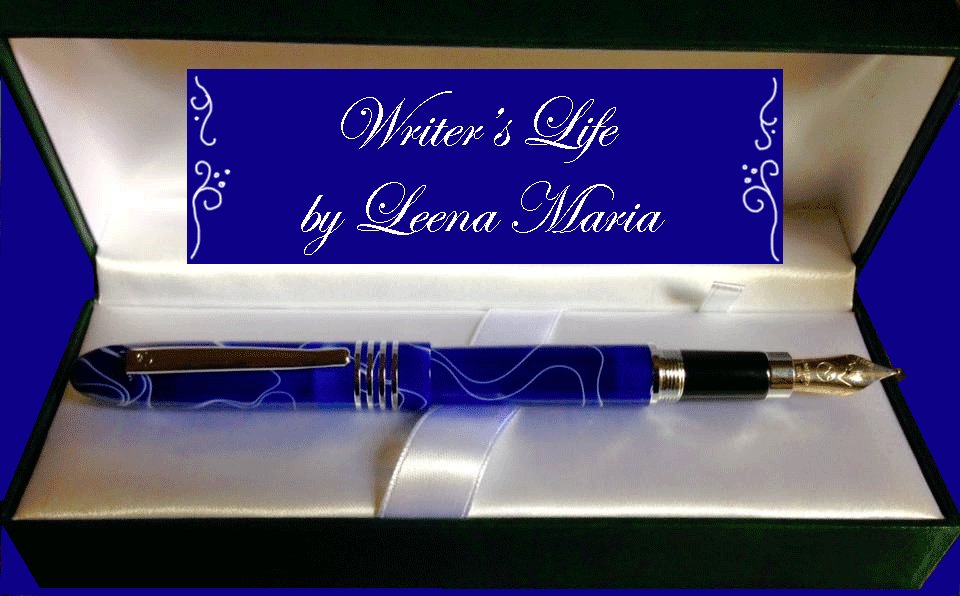 IWSG monthly post

I was going to write yesterday about where I draw the line as a writer - about writing scenes that may offend some people. But then, as today the Nobel price for literature is announced, I began to think where it should be allowed for readers to draw lines - lines that limit the freedom of expression of a writer.

Some time back there was a case where a big publishing house withdrew their decision to publish a book because someone in social media decided to take offence on the fact that the author was of a different skin color and ethnicity than the protagonist. I find that unbelievable. A similar situation arose here in Finland when the National Theater announced they would withdraw a play where a male actor played the role of a transgender woman (actually in the Finnish version it was a transvestite) - because someone had announced they were offended about this. They cancelled this decision when the public clearly showed how ridiculous such a decision was.
Seriously - isn't the actor's and the author's very role to show their audience what different people are like: gender, ethnicity, location, skin colour, religion, psychology being the pieces of the creative puzzle. Do these professionally-offended people (some of whom, I am sure, express this opinion only to gain attention) really think what they are doing when they say for example that a heterosexual cannot express a non-heterosexual person. Or let's say a European writer isn't allowed to write about an Asian character. Or a movie director would be allowed to only direct movies about his/her own context. Really?
As a writer I know I can't please everyone. A writer cannot start censoring the words simply because someone somewhere might be offended. The point of a story (be it in writing, on the screen or the stage) is to feed the reader's imagination, to make them see events from different viewpoints and experience things, and thus gain more understanding of humanity. Like the saying goes: Reading books gives the opportunity to live a thousand lives.
If a writer is expected to write only from their own cultural context, they could never write historical fiction, for example. And so they should be allowed to speak from the viewpoint of all genders, all ethnicities, all geographical areas, and all psychological viewpoints. I do not think it is right to say that you cannot write from a man's viewpoint just because you are a woman. Or that you cannot have an Asian character in a story, if you are European. If people start saying that creative work can only be made if it reflects the creator's own race, religion, location or ethnicity, we wouldn't have books, or movies, paintings, songs. It is the way all these things are expressed that matters. And if the end goal is to expand people's understanding of others and of life, writing outside your own context must be allowed.
Straight slandering or acceptance of violence towards those who are different is another thing entirely. That is not ok and being offended by it is a good thing - it shows your have right values. People must be allowed to be who they are, and find their own way and answers in their own context, without others insulting them for it as long as they are not harming others in doing so.
Unfortunately it is so easy to use the social media and the internet to behave rudely towards anyone. But, I suppose that only shows we still have a lot of work to do to make people become more accepting against different people and cultures. Fear of the unknown is embedded deep into our psychology, as in the past this fear kept us alive when we were cautious towards the unknown. And exposing that unfamiliar to the people, to make it familiar so it can be understood and accepted, is what creatives around the world can do with their creative expression.
Have Something to Say About This Topic?
Do you have a great story about this? Share it!




Click on the Leenasbooks Newsletter headline above  to go to the newsletter blog's first page on Substack to see what it is about.

You can read the past posts there, and check if you are interested in listening to the audio chapters of my published books, or follow my stories as I write them.

Upon subscribing you will get the Prequel to Nephilim Quest: Angel.

Over two hundred years before Nephilim Quest 1 / Shadowhunter the roots of the story are planted.

A little girl missing her mother, in the palace of the mightiest of the dark Nephilim, hoping for an escape ...  

This book is not for sale anywhere - only readers who have subscribed to my mailing list will get it.
---
If you want to read more blog posts by IWSG writers, you can find them here.