| | | |
| --- | --- | --- |
| | Click on the picture to the right to get the Nephilim Quest series with a discounted price when you buy  direct from me, the author. | |

Nephilim Quest 4 / The Book of the Dead / FINISHED, Editing

Creature Wars 2 / 23.000 words written

Space Witches 3 / 75.000 words EDITED/




7 Shabtis 2 / Pillar of Death FINISHED; BEING EDITED




Bastet Mysteries 50.000 words (now at 26.000 words)
cathy helms
of 
avalon graphics
I'd like you to meet Cathy Helms of Avalon Graphics who did such an excellent job at designing the cover for my first novel: the Nephilim Quest 1: Shadowhunter. (And she will be designing more for me, that's for sure)

   When did you first start designing book covers? 



I began designing book covers back in 2009 – my first client was Helen Hollick (link: http://www.helenhollick.net/ ) The story is actually a little interesting. While perusing the fiction section at my local bookstore I spotted 'The Kingmaking' written by Helen (an author I had never heard of at this point). I devoured all three books she'd written, so I wrote to her with a letter of praise for her Pendragon's Banner Trilogy (which is now one of my favourite Arthur-centric novels of all time), and that initial contact led to her hiring me to re-design the cover for her pirate novel 'Sea Witch'....she just happened to be in the process of switching over to have all six of her novels re-printed through a new publisher (assisted publishing) - so she gave me a chance.




And she loved my concept so much that she hired me! I've been her personal designer ever since! I've also designed all of her marketing material, numerous book trailers and all of the graphics for her website. My association with Helen also led to several other UK authors hiring me to re-design their book jackets, so I have many more stories just like that that I could share too. But the one about Helen is my favourite and I consider her the person responsible for me becoming a book cover designer.

Was it a long-term passion or did you just "drift into" book designing?
| | |
| --- | --- |
| | I have always been a creative soul, but I hadn't found a specific outlet for that creativity until I discovered book cover design. I am also a life-long, fervent digital photographer and at times use my own photography in my design work. I grew up with dreams of becoming a filmmaker, or a singer, or an artist, and so I've always considered myself a creative soul. As a teenager, I sang in my school's choir, played the trumpet, and was student director of many school stage productions. I graduated with the distinction of being named Drama Student of the Year in 1985. But it wasn't until much later in my life that I returned to my creative roots and thus book cover design. |
When I asked you to design my book cover, you send three suggestions so fast I almost fell off my chair. Where do you get all those ideas?
Have you ready made covers (a bit like an artist makes sketches and then later uses them to make a painting) or do you always start from scratch when a new author approaches you?
I like to believe that being a visual person helps me immediately formulate cover concepts once I'm given a book's summary or details from the author. While I do keep a folder full of published book covers that I like (for inspiration), I usually pull together stock images of key elements from the story and work with them until I have a layout. So to answer the question, I do always start my concepts from scratch for each new cover project.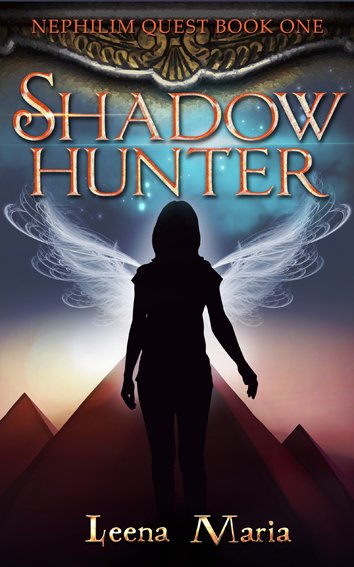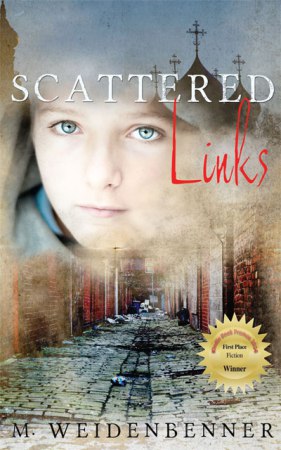 Which genres do you like most?
I will always love any job where I get to play with a sword, castle and knights on a cover. So I would say Historical Fantasy is my favourite – the style being vintage/grunge.

What is the most satisfying aspect of your work?
Having an author tell me that I've blown them away with what I've created for them – went above and beyond their expectations; that means the world to me. And I also love seeing a cover that I have designed in print where I can hold it in my hand. That feeling of satisfaction in a job well done never gets old.




    Do you have some special method you use when finding inspiration? (Music, meditation, nature…?) 

I always listen to music (a wide range of artists, styles and genres) and I often have candles burning in my office too. My office has a large window facing my front yard with a lovely view of trees, flowers and often birds and squirrels passing through. If I find myself particularly suffering from a creative block, a good walk outdoors always helps to clear my head.

What other services do you offer for authors other than book covers themselves? 

I also design marketing material, such as Facebook/Twitter header banners, post cards, bookmarks, book trailer videos, web use promo images, and posters.

What other passions do you have?
 love photography, travel, history and I read as much as I can – primarily historical fiction and fantasy. I love a good cup of coffee and a strong cup of tea. Can one be passionate about thick, fuzzy socks? *laughs* (Leena: oh yes, I have a drawer full of them myself LOL :D )

where can authors find your services? 
My services are listed on my website and authors can find samples of my work across social media:
Main Website: http://www.avalongraphics.org
On Facebook: Avalon-Graphics https://www.facebook.com/AvalonGraphics
On Twitter: Avalon_Graphics https://twitter.com/Avalon_Graphics
On Pinterest: https://www.pinterest.com/cathelms/
YouTube: https://www.youtube.com/user/avalongraphics
Contact: chelms@avalongraphics.org
Personal Home Page (general graphics from movie, film and celebrity interests): http://www.cathyspage.com/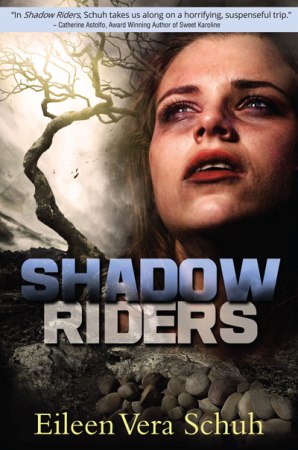 Click on the Leenasbooks Newsletter headline above  to go to the newsletter blog's first page on Substack to see what it is about.

You can read the past posts there, and check if you are interested in listening to the audio chapters of my published books, or follow my stories as I write them.

Upon subscribing you will get the Prequel to Nephilim Quest: Angel.

Over two hundred years before Nephilim Quest 1 / Shadowhunter the roots of the story are planted.

A little girl missing her mother, in the palace of the mightiest of the dark Nephilim, hoping for an escape ...  

This book is not for sale anywhere - only readers who have subscribed to my mailing list will get it.