Nephilim Quest 4 / The Book of the Dead / 180.000 words (now at 160.000 words)

Creature Wars 2 / now planning the plot

Space Witches 3 / 75.000 words FIRST DRAFT DONE, NOW EDITING

7 Shabtis 2 / Pillar of Death 60.000 words (now at 1000 words)

Bastet Mysteries 50.000 words (now at 26.000 words)
leena's writer's blog
Here is my own writers blog about what it is like to be a writer.  Short pages about life of an author.
I dreamed of being an author even since I was a little girl. I saw myself sitting by an antique desk (with an antique green desk lamp), writing  with a blue fountain pen on thick paper, filling notebook after notebook with my writing (there were no computers in my childhood).
I loved writing by hand and my idea of an author was someone who wrote all the pages by hand. It was quite hard for me to start using a typewriter as it was against my ideal of how books should be written. Not to mention that the sound of the typewriter inevitably made someone open the door to my room and ask what I was writing. I was so absorbed into my stories I almost jumped out of my skins every time I was surprised like that. Also I wanted to keep my stories to myself until I had perfected them. I still remember how angry I was when my mother told me she had read a story I had left on the table, without permission. In my mind that equaled to reading my diary. 
These hand-written notebooks I would then have typed into real pages, and send them to the publisher who couldn't wait for my next masterpiece. Book shelves would tower around me, and I would have a beautiful view from the window. The cares of the world would not touch me, the famous author (well, of course I intended to write bestsellers only).
Oh dear... Such a nice dream.
Pretty soon after I began to write my first book, I understood that being a writer is not exactly the dream job I imagined as a child. At least not in the beginning (here's hoping for the future to prove me wrong!). But it certainly has been worth every tired moment after a 9-5 job and every time I have chosen not to go to some social event so I could be at home and write.
I write these pages to tell what it is like to be a writer and juggle everyday life at the same time.  These are pretty informal little blog writings, the actual fact pages about writing tips, publishing, and my books are pages of their own on this website - you find them from the tabs at the top of the page.
I have also created a Patreon page where I will write blog posts a month before they appear here. If you wish to read them straight off the press, and support a writer (editing and having professional covers made is not cheap...), then by all means become a patron.
copyright of blue fountain pen picture Leena Pekkalainen
Leenas writers blog pages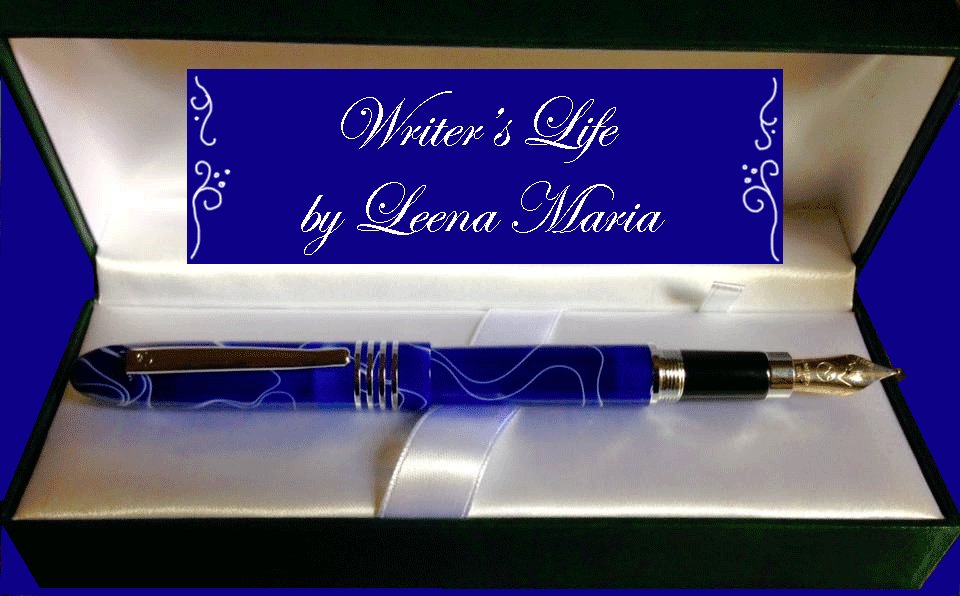 Back to Homepage from Leenasbook's Writers Blog




The first book you get for free is the Prequel to Nephilim Quest: Angel. Over two hundred years before Nephilim Quest 1 / Shadowhunter the roots of the story are planted.

A little girl missing her mother, in the palace of the mightiest of the dark Nephilim, hoping for an escape ...  

This book is not for sale anywhere - only readers who have subscribed to my mailing list will get it.