| | | |
| --- | --- | --- |
| | Click on the picture to the right to get the Nephilim Quest series with a discounted price when you buy  direct from me, the author. | |

Nephilim Quest 4 / The Book of the Dead / FINISHED, Editing

Creature Wars 2 / 23.000 words written

Space Witches 3 / 75.000 words EDITED/




7 Shabtis 2 / Pillar of Death FINISHED; BEING EDITED




Bastet Mysteries 50.000 words (now at 26.000 words)
Which publishing path did I choose and why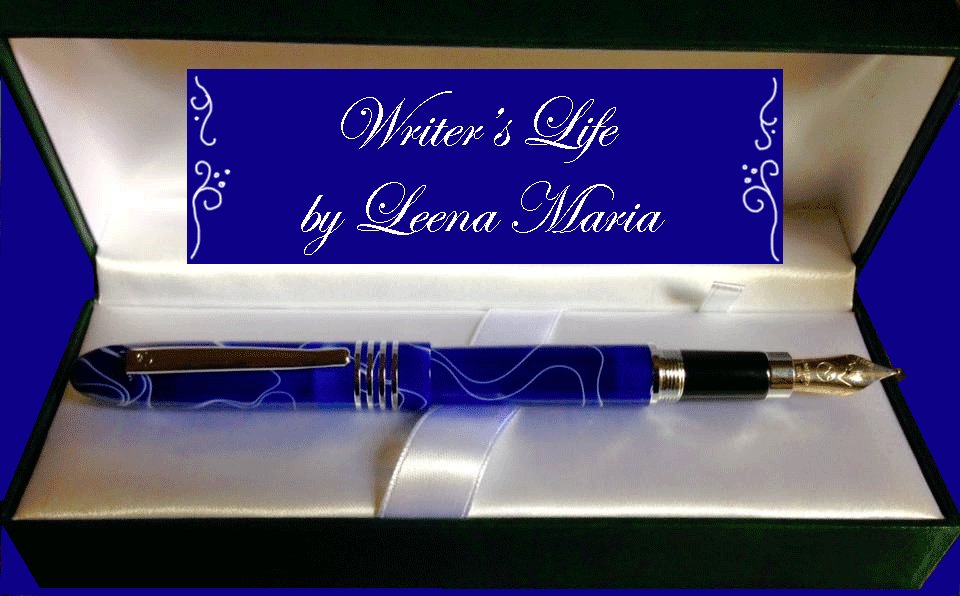 | | |
| --- | --- |
| IWSG monthy blog post | I used to think the only way to be an author was to have a traditional publisher who would get an author's books to bookstores. Self-publishing was in my mind the same as vanity publishing – an author pays to print his/her books and sells them directly, mailing the books to the customers, or selling them directly to bookstores. And I thought this was done by writers whose books had been rejected by those traditional publishers (and perhaps were not good enough to be published). So I suppose I had a very common misconception about the whole thing. |
As I was busy with my Egyptology studies for five years and had no time for novel writing, I never really researched the matter any further. And then, during my last year of studies I learned that reality was something quite different. I stumbled into ebooks and ALLi (Alliance of Independent Authors).  I learned that excellent, well-written books were published directly by thousands of writers worldwide. They used professional editing services, had their covers designed by graphic designers, handled the marketing via internet. And many made a decent living too.
Wow. I realized I had been so wrong to think self-publishing wasn't as good as traditional publishing. It could be just as good – and even better. The author had all the rights, could make changes and marketing decisions easily – and carry all the responsibilities too.
I admit I am a bit of an impatient personality. If I get an idea, I want to start making it into reality as soon as I can. The actual working process can take even years, I don't mind that, but I want to get on with it already. And the thought of approaching traditional publishers sounded too tedious. Finding an agent. Or sending the manuscript and hoping for the best, waiting for an answer for months on end. Not for me.
So I simply made the decision to start writing and self-publish my books because it was the easiest and fastest method. (Well – easy and easy… There is a learning curve for sure so the first book may take its sweet time to be born, but it gets easier after that). I did not do it because I did not like traditional publishing per se – I did it because I did not want to wait. Even now I have written three books this year and am editing them now, and one book is near completion. As soon as the edits are done, I can hit "publish" and they come live in a matter of moments. No waiting. Just my own decision.
These days I am a hybrid author as my children's books have been published traditionally as well. And comparing these two publishing methods I have to say I like them both. The commission on traditionally published books is smaller, but the traditional publisher has a world-wide machinery to market their books. Self-publishing, however, is very satisfying if you like to learn new skills about writing and marketing, and want to keep the reigns in your own hands.
Are you a writer? Which publishing path did you choose?
Do you have a great story about this? Share it!




Click on the Leenasbooks Newsletter headline above  to go to the newsletter blog's first page on Substack to see what it is about.

You can read the past posts there, and check if you are interested in listening to the audio chapters of my published books, or follow my stories as I write them.

Upon subscribing you will get the Prequel to Nephilim Quest: Angel.

Over two hundred years before Nephilim Quest 1 / Shadowhunter the roots of the story are planted.

A little girl missing her mother, in the palace of the mightiest of the dark Nephilim, hoping for an escape ...  

This book is not for sale anywhere - only readers who have subscribed to my mailing list will get it.
If you want to read more IWSG writers' posts, you'll find them here.