| | | |
| --- | --- | --- |
| | Click on the picture to the right to get the Nephilim Quest series with a discounted price when you buy  direct from me, the author. | |

Nephilim Quest 4 / The Book of the Dead / FINISHED, Editing

Creature Wars 2 / 23.000 words written

Space Witches 3 / 75.000 words EDITED/




7 Shabtis 2 / Pillar of Death FINISHED; BEING EDITED




Bastet Mysteries 50.000 words (now at 26.000 words)
how to define success as a writer?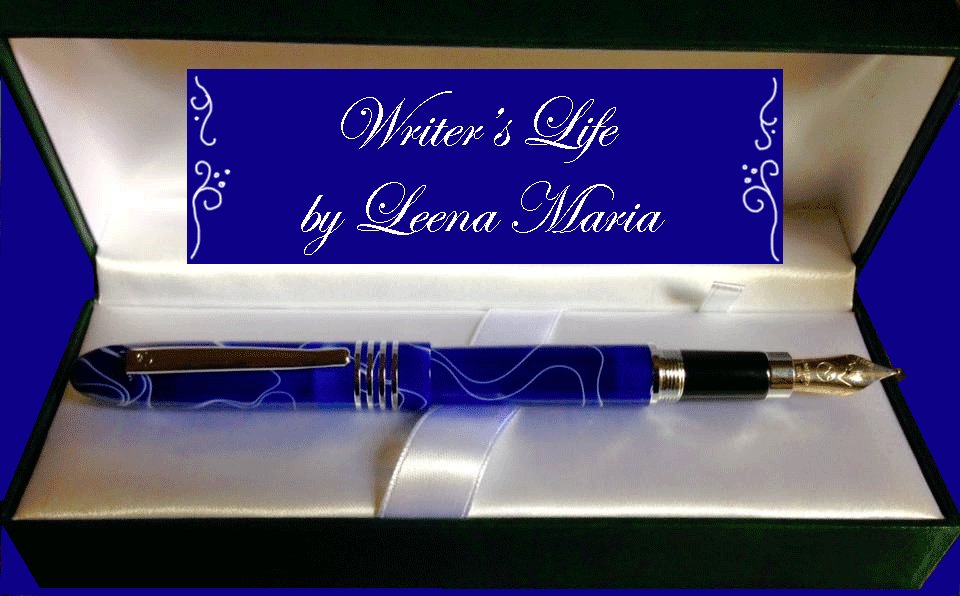 IWSG monthly post

There are many ways to define a successful writer. Many think a writer is successful when s/he has published several books, some look at the number of copies sold or downloaded (as some books are given for free by the author - which is not the same as pirate sites that concentrate on not only stealing income from the writers but also spreading viruses and collecting information they can sell forward).

I define myself as a successful writer when I get the opportunity to write the stories that I love, about subjects that I find exciting. This is what drives me to write every day. Success is also about finding time to write. I may have to give up some events and tweak plans, but if I have the self discipline to put my writing first, I have developed a successful writer mindset.
I have writtern more than 10 books, but still I would say it is more important for a writer to write just one book about what they love rather than spew out books written only to get income. Now don't get me wrong - every writer I know wants to have income from their books, but if you don't love what you write, it tends to show and with so many books to choose from, the readers will steer away from "calculative" books ("write a book in 30 minutes" and "write a book with no writing necessary, just copy the contents of a website" -kind of advertisements make my blood boil) and prefer those that show the author is enthusiastic about their subject.
It doesn't really matter if it's one book or 50 - the point is to keep on writing, to be able to share thoughts and ideas with others. There may be weeks when I don't even check the sales stats of my books. (Well, this last year's dissertation writing is one reason - I've been too tired after working it on my free time, in the evenings and weekends.)
I write fiction - so far at least. Maybe a non-fiction book is in the future, if I figure out a skill I think readers might like to learn more of. I find that even a fiction novel can help a reader - it can entertain (off with the drab reality!), give ideas, encourage, make a reader laugh (never too much laughter!). For each reader it is something different. That is one motivation for me to keep on writing.
I feel successful as a writer, when my readers send me letters and emails, showing their appreciation, telling me they enjoyed reading what I wrote. Some I have even become friends with, which is just wonderful (never too many friends!).
And that feeling when I hold my published novel in my hands… Oh my. Not only as an electronic book on my reader, but to hold an actual physical book, to see the picture on the cover, to leaf through the pages… There really is that something about printed books. Now most of my books sell as ebooks, but I make them into paperbacks as well (which can be ordered online).
And success and reviews? Reviews matter, of course. They help in lifting a book's rating in the sales channels such as Amazon, Kobo etc. I am always excited when they come in and love when they are positive - this tells someone somewhere enjoys what I write. Sure, I've received troll reviews from fans of some other writer (quite interesting to be viewed as a threat to some world famous author, so I probably should take such as compliments), but I trust people can see through reviews that have been left with malicious intent. (I know I take negative reviews of other writers' books with a pinch of salt, and may go and have a look at the reviewer's history - it's quick to see if they are trolls, editors trying to get business, or serious reviewers.)
Still, of all these the most important thing that makes me feel successful is that I get to do what I love every day. That really is the best therapy in keeping a positive outlook on life. It makes me feel there is a purpose for each sunrise.
Leena :)
P.S. Yay! Now that I have finally sent my MA dissertation to the university, I have time to write my novels again! I have been been reading through and adding to Nephilim Quest 4 to get back on track. 
How do you define your success as a writer?
Are you a writer? How do you define you have been successful? Is it only money, or something else?




Click on the Leenasbooks Newsletter headline above  to go to the newsletter blog's first page on Substack to see what it is about.

You can read the past posts there, and check if you are interested in listening to the audio chapters of my published books, or follow my stories as I write them.

Upon subscribing you will get the Prequel to Nephilim Quest: Angel.

Over two hundred years before Nephilim Quest 1 / Shadowhunter the roots of the story are planted.

A little girl missing her mother, in the palace of the mightiest of the dark Nephilim, hoping for an escape ...  

This book is not for sale anywhere - only readers who have subscribed to my mailing list will get it.
---
If you want to read more blog posts by IWSG writers, you can find them here.