| | | |
| --- | --- | --- |
| | Click on the picture to the right to get the Nephilim Quest series with a discounted price when you buy  direct from me, the author. | |

Nephilim Quest 4 / The Book of the Dead / FINISHED, Editing

Creature Wars 2 / 23.000 words written

Space Witches 3 / 75.000 words EDITED/




7 Shabtis 2 / Pillar of Death FINISHED; BEING EDITED




Bastet Mysteries 50.000 words (now at 26.000 words)
DOUBTS ABOUT WRITING
THE IMPOSTOR SYNDROME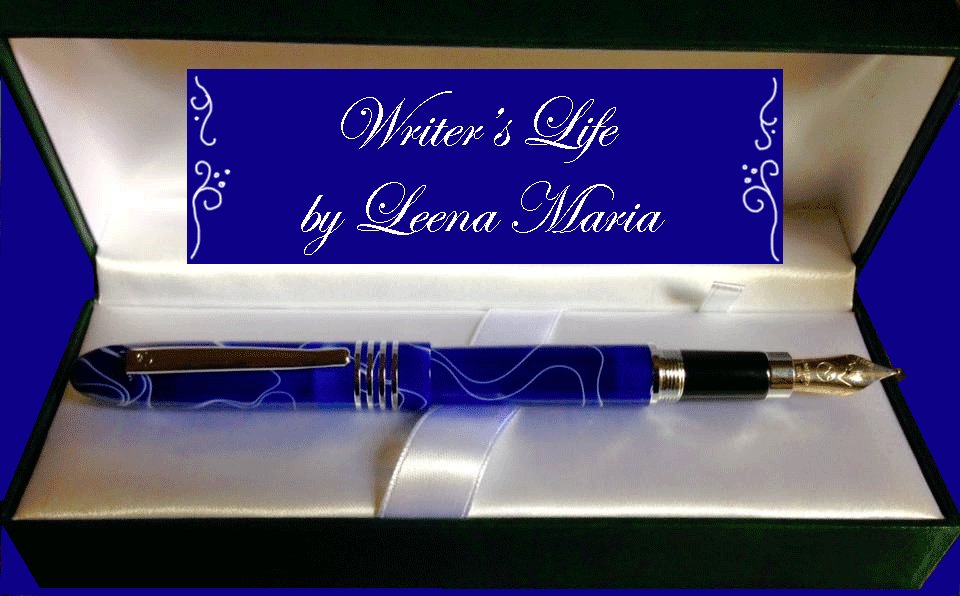 monthly blog post of the Insecure Writer's Support Group.




This month's question: 

Have I ever been conflicted about writing a story?
There is such a thing as the impostor syndrome. And it can make any writer doubt their own skills.
When I started to write for real – as in with the clear intent to publish my books, not just stacking the stories to my drawer, I was riddled with self-doubt. Hasn't all this been written before already? What if I am inventing story lines that come from my memory – of books I have read in the past? Was this scene written before by someone? I used to be a voracious reader (until time limitations made me a voracious writer and reading a lot less than I used to. I had to begin stealing every free minute to write, as I have a day job), and I didn't want to write something another had written before.
Then I bumped into the concept of seven story lines – or rather, nine; that there were really only seven old basic plots in literature, and two more modern ones, and variations of these. So if a story line seemed familiar to me, it wasn't about repeating someone else's story. The familiarity was caused by the fact that the story telling tradition of human kind repeated these basic plots. The first seven are traditional plot lines and the last two the modern ones.
The hero fights a monster and wins




The quest – the hero has to travel far to achieve a great goal or prize

The rags to riches -story

There and back again – the hero travels to a strange, alluring world that turns dangerous, and he returns to the safety of home (a certain hobbit comes to mind)

Story of a divided community -  disagreements divide a community and it must be reunited to harmony

Tragedy: the hero falls from prosperity to destruction because of a mistake s/he made

Rebirth: the hero is trapped in darkness until freed by another protagonist's act of love (Beauty and the Beast)

Rebellion against an all-powerful entity (Star Wars comes to mind)

Mystery – the hero tries to discover the truth behind some horrible event (murder mysteries, anyone?)         
And the basic pattern of these seven basic plots is the following:
It starts with anticipation – the setting is established and the protagonist is introduced. S/he is not perfect but somehow unfulfilled. Then follows the stage where the hero starts the journey towards what s/he thinks will resolve the problems. Then the hero meets with limitations and opposing forces to the goal, and becomes frustrated. This is followed by the darkest hour before sunrise -  a final ordeal. The hero either achieves the goal s/he set out to achieve, or in case of tragedy, is destroyed. (I'm not much of a fan of the tragedy stories. Enough tragedy in today's world as it is…)
This was a relief to me as a writer. I could just let the story flow, and let any of these story lines come through, no need to feel conflicted about writing. After all -  if these were archetypal plots, they had to be that for the very simple reason that people enjoyed listening to and reading them.
As to scenes in a story… Sometimes the fantasy world can be violent. And there are violent scenes in my stories as well, but I do not like writing too explicit descriptions of acts of violence. Probably because I have never liked horror movies or books. I have never watched Halloween for example. I have read a few books by Stephen King and Dean R. Koontz but decided it is not the genre I enjoy.
---
If you wish to read more blog posts by IWSG authors, you'll find them here.
Are you a writer? Have you had doubts about your writing?
Do you have a great story about this? Share it!




Click on the Leenasbooks Newsletter headline above  to go to the newsletter blog's first page on Substack to see what it is about.

You can read the past posts there, and check if you are interested in listening to the audio chapters of my published books, or follow my stories as I write them.

Upon subscribing you will get the Prequel to Nephilim Quest: Angel.

Over two hundred years before Nephilim Quest 1 / Shadowhunter the roots of the story are planted.

A little girl missing her mother, in the palace of the mightiest of the dark Nephilim, hoping for an escape ...  

This book is not for sale anywhere - only readers who have subscribed to my mailing list will get it.