| | | |
| --- | --- | --- |
| | Click on the picture to the right to get the Nephilim Quest series with a discounted price when you buy  direct from me, the author. | |

Nephilim Quest 4 / The Book of the Dead / FINISHED, Editing

Creature Wars 2 / 23.000 words written

Space Witches 3 / 75.000 words EDITED/




7 Shabtis 2 / Pillar of Death FINISHED; BEING EDITED




Bastet Mysteries 50.000 words (now at 26.000 words)
Did you ever say "I quit writing"?
if so - what happened to make you come back to writing?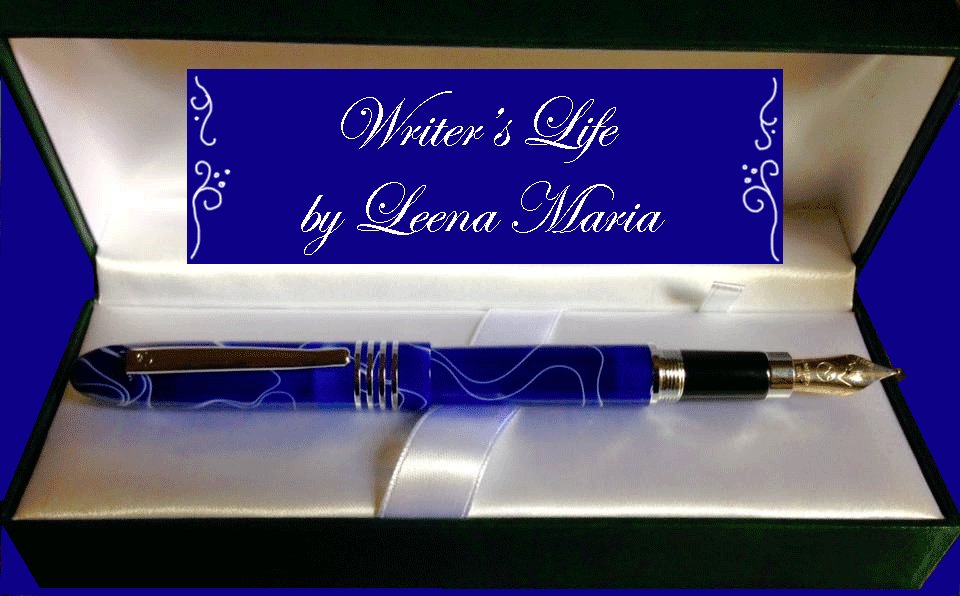 This is a monthly blog post of the Insecure Writer's Support Group.

Every writer knows the feeling - you pour your heart and soul into a book, put it out to the world and fear it won't be liked, it will be troll-reviewed, or worst yet - that no one will ever read it.

And so we, the writers, gather together around IWSG campfire to share experiences, and to help each other believe that those endless hours of work are worth it. Because after all, we know Ernest Hemingway was right when he said:

"There's nothing to writing. All you do is sit down at a typewriter and bleed."
When I think of the question of the month, I don't think I ever said I would quit writing. Now I did write stories even before I could write. Really. I was three when I told a story in the form of a cartoon. A little horse had to leave its family never to return again. I remember drawing it, actually, using crayons. What I don't remember is that according to my mother I cried buckets because the story was so sad. Maybe I had some recollection of a previous life, you never know...
What I did do was to quit many of the stories I wrote. The reason was very simple - I had great passion for writing but I had no voice of my own. I read a book and then rushed to write something similar very much in the style of story I had just read. In my mind's eye I saw myself as a successful writer, my books as bestsellers. I planned some of my stories but mostly I was a pantser.
There were pauses in my writing, but never quitting. And when I looked at what I had written previously, I noticed I had no more passion for those unfinished stories. When I was growing up I noticed the childishness of style. When I was a young adult I think I tried too hard to make an impression to an imaginative editor. I wasn't writing for myself but for that editor whom I did not even know. And that easily killed the passion for the story.
Then life happened. Several deaths in a family - one family member committed suicide and three lost battles with cancer, the last one being my father. I wanted to write so badly, but had no energy left. Also I had a full time job and then for five years studied Egyptology at the University of Manchester at the same time.  I simply had no time. I had to "quit" writing, but not because I did not want to write.
Then, when my father died, a miracle happened. Suddenly I had all the energy in the world. I was writing my extended essay for the Diploma in Egyptology (about Middle Kingdom fortresses on the Egyptian - Nubian border) at the time, and yet I wrote my first published novel of over 500 pages at the same time in a matter of few months. 
Nephilim Quest 1: Shadowhunter saw the light of day in 2016. After that I wrote its sequel, and prequel and am now writing (or researching for) the third in the series. I've written and illustrated two children's books about Egyptology (the second one comes out this fall). My publisher asked for a third book, so I wrote that and am now illustrating it too. 
Thankfully I love calendars and am good at planning my writing projects. And when it comes to quitting - well, right I would not have time to quit writing even if I wanted LOL :D
---
If you wish to read more blog posts by IWSG authors, you'll find them here.
How about you? Are you a writer? Have you ever felt like quitting?
Do you have a great story about this? Share it!




Click on the Leenasbooks Newsletter headline above  to go to the newsletter blog's first page on Substack to see what it is about.

You can read the past posts there, and check if you are interested in listening to the audio chapters of my published books, or follow my stories as I write them.

Upon subscribing you will get the Prequel to Nephilim Quest: Angel.

Over two hundred years before Nephilim Quest 1 / Shadowhunter the roots of the story are planted.

A little girl missing her mother, in the palace of the mightiest of the dark Nephilim, hoping for an escape ...  

This book is not for sale anywhere - only readers who have subscribed to my mailing list will get it.