| | | |
| --- | --- | --- |
| | Click on the picture to the right to get the Nephilim Quest series with a discounted price when you buy  direct from me, the author. | |

Nephilim Quest 4 / The Book of the Dead / FINISHED, Editing

Creature Wars 2 / 23.000 words written

Space Witches 3 / 75.000 words EDITED/




7 Shabtis 2 / Pillar of Death FINISHED; BEING EDITED




Bastet Mysteries 50.000 words (now at 26.000 words)
what are my ultimate writing goals
and have they changed with time?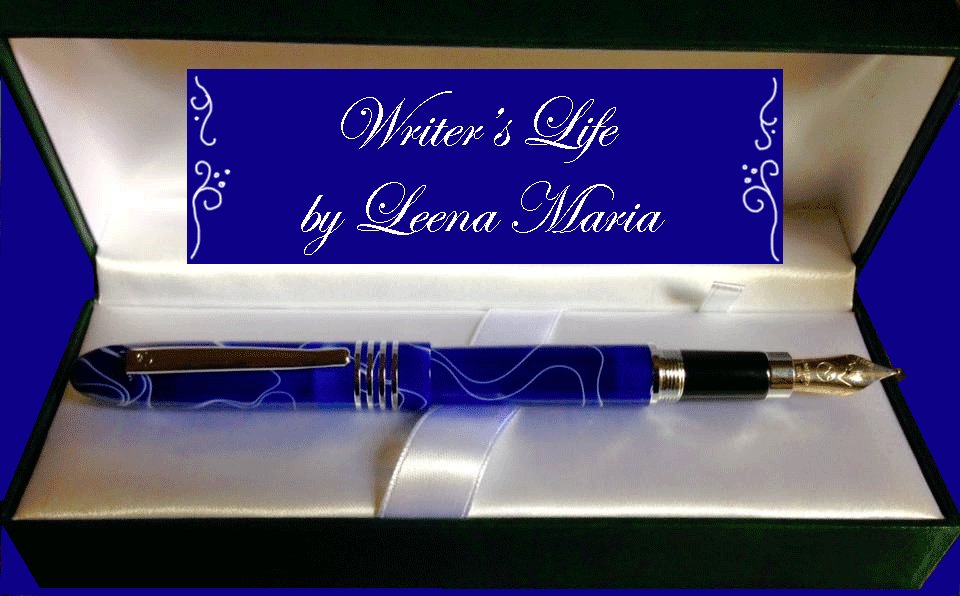 IWSG monthly blog post

I started telling stories on paper even before I knew the alphabet – I made cartoons of sorts that told a story. And as soon as I learned to read on my own at the kindergarten, and learned to write, I stared writing stories. I loved stories, and I loved writing. So my ultimate goal in the beginning was simply to write entertaining stories. I wrote for myself at first, hypnotised by the never ending worlds of imagination writing opened for me. I never knew what was waiting for me "behind the corner" – I was pantsing big time. Letting the story and the characters take me where they wanted.

That did not take me very far as a writer, though. I was very good at beginning stories, and at best I wrote about 300 pages of one story (by hand, on paper),  but I never really finished any longer story when new and better feeling story ideas came to my mind. Shorter ones I did finish. I even won a trip abroad with one of my school essays.  And I always got A's at school when we were writing essays. But they were short stories – and later I understood the magic was that I was given a subject, and a deadline (usually one or two hours) and I simply had to finish my piece.

As a teenager I was reading ferociously and that reflected in my writing. Whenever a story made an impression, I was writing something similar soon after. The style, the plot… I was not ready as a writer and had no life experience to develop any deeper characters.  But I kept on writing. At that point I wanted to be a bestselling author, but of course had no skill to be one. Still, for  hours on end, I banged the keyboard of the old typewriter my uncle borrowed me. It sure made writing faster.
As a young adult I finally began to finish my longer stories. I wrote a story about a wizard school – how two siblings ended up as student in one. Sent it to publisher and got a nice rejection letter that the plot was not something that would fit their publishing program. Not soon after Harry Potter rose to world fame. Perhaps the publisher felt a little sting. Perhaps not.  Not saying the writing was top-notch, but it was the first book I finished. (Never published it, though.)
 From then on I began to write more seriously. I wanted to write good stories, but I also wanted to develop my skills as a writer. I began to write a story that happened in 10th century England. (I studied the Viking age for years). I got a computer for loan, and forgot the rule of saving copies of the story elsewhere too. Also I did not have the story printed and you can guess the rest: the computer crashed and took with it 70 pages of my story. That was the end of that book. I just couldn't continue. And to be honest - I'm sure the story was just as immature and dramatic as a 20-year-old herself can be.
Life happened, I got busy with working to pay the rent, and didn't write much. Then, years later, I was accepted to study Egyptology at the University of Manchester and five years of studies made sure I did not have much time for novel writing.  Also my father's illness stole a lot of energies. He lost his battle with cancer at the end of my studies. Then, suddenly, I had time in my hands, and energy too. And I began to write seriously.
I have now written two books of the Nephilim Quest series, and am in the editing process of the third. I took part in NaNoWriMo 2016 and wrote the first book of the Space Witches series then. At the moment I am writing book nr. 2 of the series. Somehow I started writing a vampire story of all genres, and am now writing The Death of a Vampire too. On top of that I am writing a book, probably a first in a series, called The Seven Shabtis. When my mind gets tired of one story, I move on to the next and write that. The main thing is that I write 1000 words per day. (Sometimes exhausting, with my 9-5 job, but perhaps one day my writing will bring me enough income so I can make a living with my books.)
I have written and illustrated three books about ancient Egypt for children (published by the American University in Cairo Press). Maybe there will be more in the future.
But back to the question how my ultimate writing goals have changed through the years… First there was a passion for writing only, then there was the teenage dream of becoming world famous… And now I think I am back to my childhood writing goal: I want to write as good a story as I can. Entertaining - something that will carry the reader to another time and place. Writing is a passion. The stories are longer now than they used to be, but I want the narrative to be as good as possible. Professional all the way. It is nice to see the books sell, but I don't go check my sales stats every day. I'm too busy concentrating on writing the next story.
Are you a writer? Has your ultimate writing goal changed through the years?
Do you have a great story about this? Share it!




Click on the Leenasbooks Newsletter headline above  to go to the newsletter blog's first page on Substack to see what it is about.

You can read the past posts there, and check if you are interested in listening to the audio chapters of my published books, or follow my stories as I write them.

Upon subscribing you will get the Prequel to Nephilim Quest: Angel.

Over two hundred years before Nephilim Quest 1 / Shadowhunter the roots of the story are planted.

A little girl missing her mother, in the palace of the mightiest of the dark Nephilim, hoping for an escape ...  

This book is not for sale anywhere - only readers who have subscribed to my mailing list will get it.
If you want to read more ISGW writers' posts, you'll find them here.