| | | |
| --- | --- | --- |
| | Click on the picture to the right to get the Nephilim Quest series with a discounted price when you buy  direct from me, the author. | |

Nephilim Quest 4 / The Book of the Dead / FINISHED, Editing

Creature Wars 2 / 23.000 words written

Space Witches 3 / 75.000 words EDITED/




7 Shabtis 2 / Pillar of Death FINISHED; BEING EDITED




Bastet Mysteries 50.000 words (now at 26.000 words)
if i could wish help in writing a scene
what kind of a scene would that be?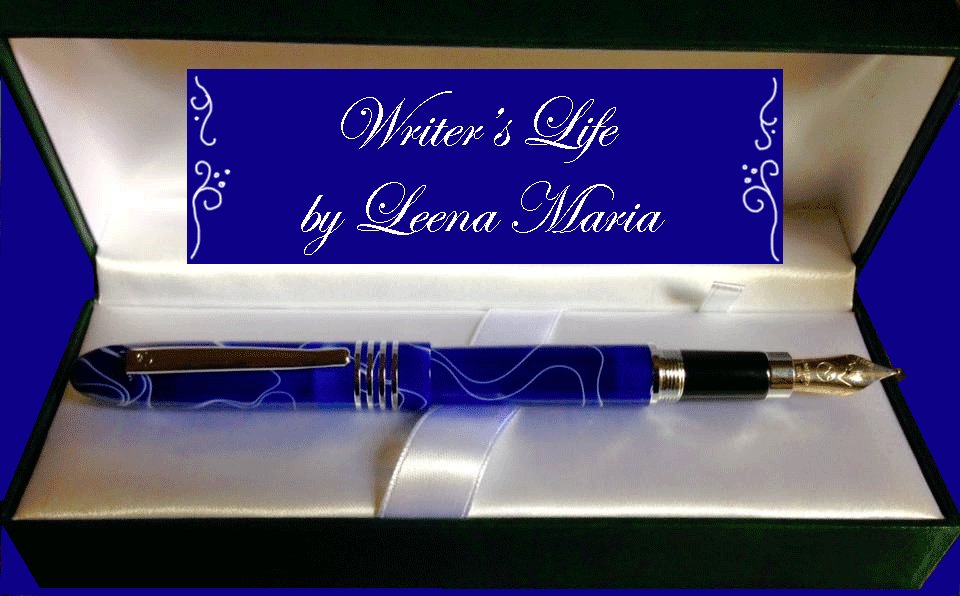 IWSG monthly post

Now that's an easy question to answer. A romantic scene.

I've said to my editor that if I tried to write a truly romantic scene I'd probably have my readers in stitches… I like to write about action and also deeper "musings" of the mind, but if I try to plan how to write a scene where the protagonist finally gets his/her Big Romance… Well. Let's just say even I would begin to laugh. But it would be great to learn that genre. After all I've heard they sell well. Wouldn't mind that. But I won't start writing anything I don't enjoy writing, I'd feel sorry for my readers if I did. (And I just cannot "write to market" - if I am not interested in a genre, I couldn't even finish the story. 

Not to mention what would happen to my reputation as a writer if I tried writing a romantic novel... Now I'm not sure there is a genre called hilarious romantic books, but if there was, I'm sure I'd fit right in.

A romantic scene has to be well written to draw the reader into it so that they forget the world around them. I'm quite envious of those authors who master that skill, but not in a bad way. I am glad they exist - I enjoy reading a well written romantic scene.  The emotions have to feel real, the scene has to flow effortlessly without too much flowery language. Or too much inner thinking - which is what I would probably be guilty of.




Digital scrapbooking picture copyright by CJSDreams (HeartLovBack). Do not copy, but buy your own.
Are You a writer? What kind of a scene would you need help with?
Do you have a great story about this? Share it!




Click on the Leenasbooks Newsletter headline above  to go to the newsletter blog's first page on Substack to see what it is about.

You can read the past posts there, and check if you are interested in listening to the audio chapters of my published books, or follow my stories as I write them.

Upon subscribing you will get the Prequel to Nephilim Quest: Angel.

Over two hundred years before Nephilim Quest 1 / Shadowhunter the roots of the story are planted.

A little girl missing her mother, in the palace of the mightiest of the dark Nephilim, hoping for an escape ...  

This book is not for sale anywhere - only readers who have subscribed to my mailing list will get it.
If you would like to read more IWSG posts, you find them here.