| | | |
| --- | --- | --- |
| | Click on the picture to the right to get the Nephilim Quest series with a discounted price when you buy  direct from me, the author. | |

Nephilim Quest 4 / The Book of the Dead / FINISHED, Editing

Creature Wars 2 / 23.000 words written

Space Witches 3 / 75.000 words EDITED/




7 Shabtis 2 / Pillar of Death FINISHED; BEING EDITED




Bastet Mysteries 50.000 words (now at 26.000 words)
HAS WRITING EVER HELPED ME?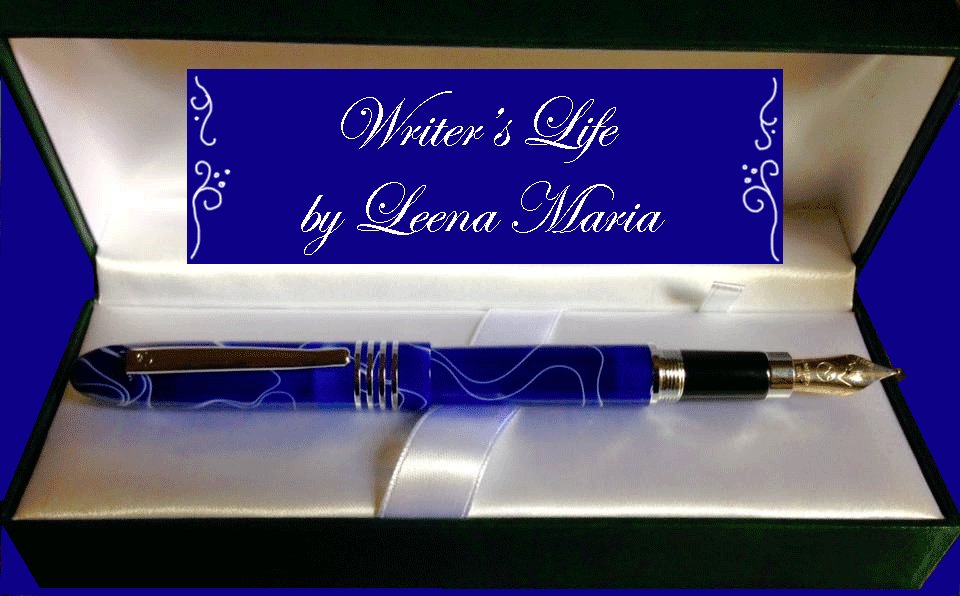 IWSG monhtly blog post

Has writing ever helped me handle a difficult life situation?


Yes, it has.

When I was younger I of course had a diary. Or a few of them. No idea where they are now, but I poured my life events there. It did help to handle issues, even if I had to hide the diaries carefully. Would have been a catastrophe if anyone had found the diaries and read them. I suspected my big brother and mother the most.... Goodness if they had found out who my secret crushes were or what we were talking with my best friend Maarit. They'd still be chuckling, I am sure...
But if we talk about writing books, and ask if writing has ever helped me, the answer to the question is still yes.
I was just finishing my Diploma in Egyptology studies when my father died. For years his illness had been shadowing us all. Somehow I managed all the reading, essays and my day job despite the worry, and the knowledge of his impending death. It's strange how the mind gets used to carrying a burden that gets worse by time. 
Then the day came, October 13th of 2013. We had come home from the hospital where he lay unconscious. I had just cooked dinner when the phone rang. He had passed away. My first reaction was - relief. Relief for the end of his suffering. Relief for everyone. It was over now. 
He had a beautiful funeral, and we settled to our new life without him, dealing with the grief when the memories came. But for some reason the sadness caused a strange thing to happen - I started writing. I was working on my final essay for the Diploma, but at the same time this story I had planned in the back of my mind for many years wanted to come out. There was no denying it, and I wrote it in a few short months. I wondered where all the creative energy came from, and later understood I had bottled it up during the years of my father's illness. And when you bottle up your creative energies, denying them expression, it is a hard thing to carry. No wonder I had been so terribly tired so often. I could not even paint, which is my other creative channel. I suffered terribly from the fact that I just could not paint, no matter how I tried. Painter's block. Total. 
But now my creativity was back - and with such force there was no denying it. While I wrote, I felt almost... elated at the ease the story came out. My story dealt with the death of a loved one, and life continuing after death, among other things. So clearly I was handling my own emotions and my own loss in that first book I wrote. I am certain that this book helped me to walk the path of sadness back into joyful living again. 
That is how the first book of the Nephilim Quest series was created. In a way I created the story, but the writing process also created a new me. As a result I have finally achieved my childhood dream. I am an author. I have now published seven stories, and this year alone I have written four more which I am now editing.  I even got to use my artistic skills - illustrating Mr. Mummific's books. 
Looking back I am sure it would have been much harder for me to handle a difficult life situation if I had not written. Writing gives a chance to handle my own emotions, to analyse my own world view, to understand other people. And so I keep writing - in the words of David Round (whose interview you can read on my site): "Because writing helps".




Click on the Leenasbooks Newsletter headline above  to go to the newsletter blog's first page on Substack to see what it is about.

You can read the past posts there, and check if you are interested in listening to the audio chapters of my published books, or follow my stories as I write them.

Upon subscribing you will get the Prequel to Nephilim Quest: Angel.

Over two hundred years before Nephilim Quest 1 / Shadowhunter the roots of the story are planted.

A little girl missing her mother, in the palace of the mightiest of the dark Nephilim, hoping for an escape ...  

This book is not for sale anywhere - only readers who have subscribed to my mailing list will get it.
If you want to read more IWSG writers' posts, you'll find them here.