| | | |
| --- | --- | --- |
| | Click on the picture to the right to get the Nephilim Quest series with a discounted price when you buy  direct from me, the author. | |

Nephilim Quest 4 / The Book of the Dead / FINISHED, Editing

Creature Wars 2 / 23.000 words written

Space Witches 3 / 75.000 words EDITED/




7 Shabtis 2 / Pillar of Death FINISHED; BEING EDITED




Bastet Mysteries 50.000 words (now at 26.000 words)
should a writer read 
other writers' books?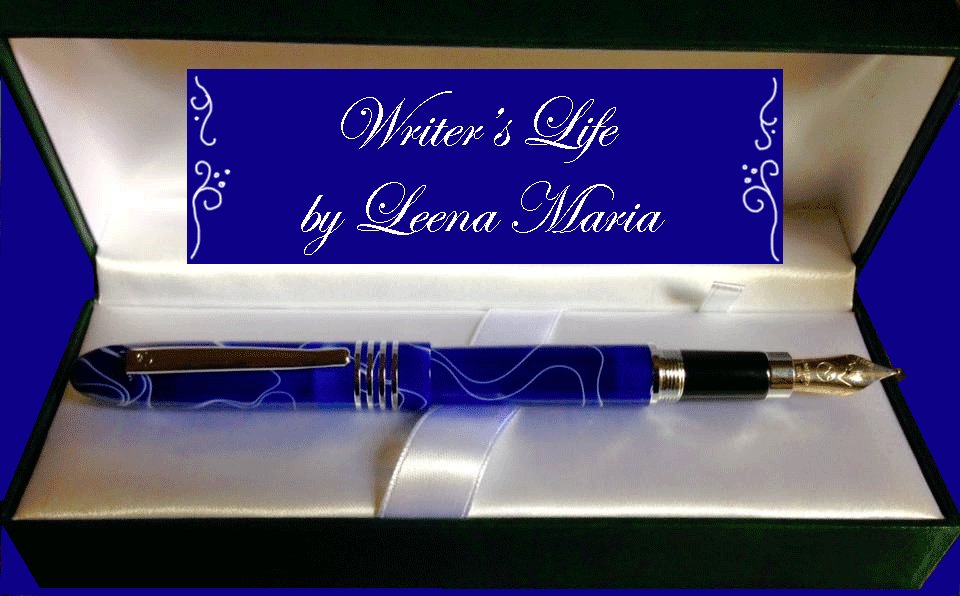 IWSG monthly post

This month's IWSG question is as follows:

It's been said that the benefits of becoming a writer who does not read is that all your ideas are new and original. Everything you do is an extension of yourself, instead of a mixture of you and another author. On the other hand, how can you expect other people to want your writing, if you don't enjoy reading? What are your thoughts?

In a way I stumbled across this issue from another angle. When I wrote my first book Nephilim Quest 1: Shadowhunter, I got a one-star review from someone who blamed me of copyright infringement and stealing another author's story idea. The other book was apparently also called Shadowhunter (names of books are not copyrighted, so no problem there). A book and author I had never read, so the accusation was quite impossible. Also I was accused of stealing the creatures this other author had created – namely the Nephilim. Which was funny in itself as they are mentioned in the Old Testament already.  Rather an old author, I should say…
But this made me think that it is true that the style of an another author can affect a writer's work. When I was younger (it was way back, when homes did not have computers yet), I clearly imitated the style of whichever book I had been reading. Tolkien, Ursula K. Le Guin, Susan Cooper… I began to find this annoying, but I could not help reading their books. Didn't want to, really. I loved and love reading. And I kept on writing.
In a way it was a good thing to realise how the other authors affect my style. Not that I was an author, but I wanted to become one. All this taught me to recognize different styles of writing.
These days I don't have that problem so much. After having written 11 books I find myself analyzing the books I read. If a book is good enough to stop my analyzing, wow. And after umpteen editing rounds of all my books I find myself falling less and less into the trap of imitating someone else's style. I have found my own voice and style.
Now my only problem is that I have no time to read non-fiction anymore. My MA in Egyptology studies have started and I have over 2000 pages to read while doing research for two essays. In two months. And then write the essays. And do the weekly assignments for the university.
So I study and write my own books and steal a few moments reading novels while I eat. Fifteen minutes per day is more than nothing.  I could never imagine not reading novels at all!
And to answer the question of the headline: yes. I think writers should definitely read other writers' work. If you want to be a good writer, you need to read a lot. To give food for your imagination, to learn about style and plot-building. And of course - to relax.
Have A Great Story About This Topic?
Do you have a great story about this? Share it!




Click on the Leenasbooks Newsletter headline above  to go to the newsletter blog's first page on Substack to see what it is about.

You can read the past posts there, and check if you are interested in listening to the audio chapters of my published books, or follow my stories as I write them.

Upon subscribing you will get the Prequel to Nephilim Quest: Angel.

Over two hundred years before Nephilim Quest 1 / Shadowhunter the roots of the story are planted.

A little girl missing her mother, in the palace of the mightiest of the dark Nephilim, hoping for an escape ...  

This book is not for sale anywhere - only readers who have subscribed to my mailing list will get it.
If you'd like to read more IWSG posts, you'll find them here.