| | | |
| --- | --- | --- |
| | Click on the picture to the right to get the Nephilim Quest series with a discounted price when you buy  direct from me, the author. | |

Nephilim Quest 4 / The Book of the Dead / FINISHED, Editing

Creature Wars 2 / 23.000 words written

Space Witches 3 / 75.000 words EDITED/




7 Shabtis 2 / Pillar of Death FINISHED; BEING EDITED




Bastet Mysteries 50.000 words (now at 26.000 words)
what started my writing journey?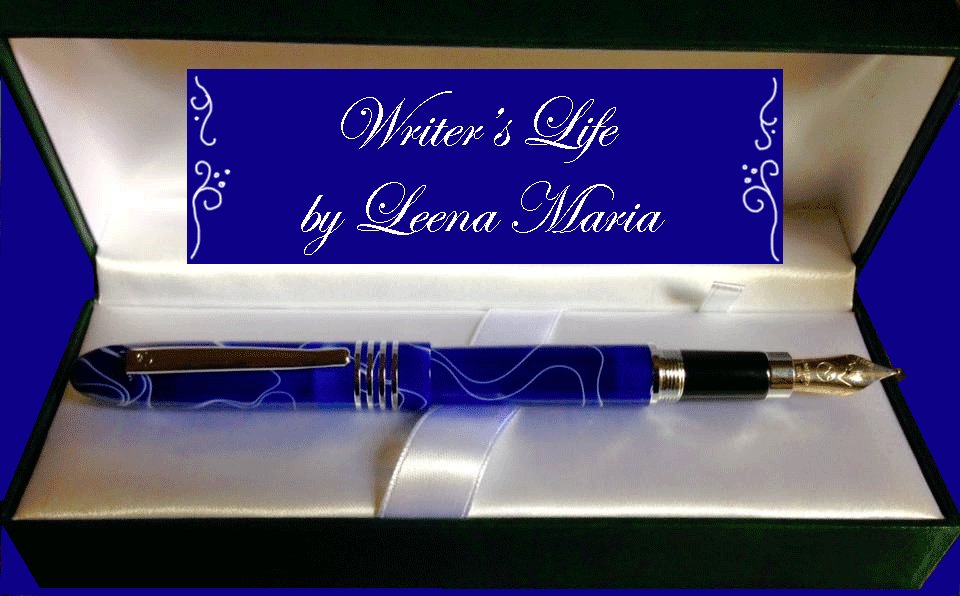 | | |
| --- | --- |
| IWSG monthly post | I can't really pinpoint what made me want to write books. I remember that first story I wrote (or drew as I could not write yet), but did someone encourage me to write...? I suppose that I was born loving stories.  All I know I have always wanted to write, to tell stories. And I have always loved reading stories; adventures, history, poems too.  Of course movies were great, but it was the old fashioned book that I wanted to immerse myself in. It gave my imagination more freedom than a film ever could. A subtle hint in the story that gave me that "aha!"-moment. Well written words that opened other worlds and lives in my mind. I wanted to be able to create something like that too. |
I have very creative people in my family. There have been poets, writers, musicians. People with artistic skills.

My mother for one has always been writing. She was the editor of a local magazine for many years and in her later years she has committed herself to study and research and has written several books on her subjects. Actually she is writing her thesis for the university at the moment at the age of 80... 
So I got a very good example on writing within my own family. And my father, who is no longer with us, read a lot. It was from him that I learned the habit of reading a book when I eat. Some say it is a bad habit. I never saw it that way, nor did my family. My brother is an avid reader too, perhaps because of this. 
Was my writing encouraged? Yes. My uncle borrowed me a typewriter. My teachers encouraged me too. But when it came to my stories, I did not want anyone to see them unfinished. The short essays written at school were another matter, as those were often read out loud in front of the class, but novels. Nope. No one could see them but me until they were finished. Which they seldom were, at that point.
Most of my writing was done by hand when I was young, on all sorts of notebooks. I did not have a typewriter before my uncle borrowed me one, and home computers were not even heard of at that point. I suppose I still have those notebooks somewhere because I could never throw away what I had written (Well, a few exceptions, of course. Meaning those where I noticed I was imitating some other writer's style too much.) 
I suppose I hit the ground running, when it came to writing. It has always been a passion of mine. If I do not write I feel anxious and unhappy. In the words of  Orna Ross, of the Alliance of Independent Authors (said with humour): "Writing is an illness and we should be pitied". It is a passion I cannot deny. One that defines most of my actions. (Including not being very social. When I hear we need to go to some event with my husband, my first reaction is almost always "Do we have to?") 
Writing is a state of mind. I just have to tell my stories, no matter how much of my free time that will take. (Which isn't much at the moment, as I have a day job and study for my MA of Egyptology at the same time)
There are so many stories  in my mind  that I want to write, but I know I'll never have the time to write them all.  I write the story ideas down nevertheless and hope for the best. That would be a lottery win or becoming a bestseller author which would mean I would have all the money in the world to do whatever I like. Which again would mean sitting next to my computer typing, or dictating a book. Because even if I won a million, I would never stop writing.
Are You a Writer? What started your writing?
Do you have a great story about this? Share it!
What Other Visitors Have Said
Click below to see contributions from other visitors to this page...

To be immersed with a girl.

I'm not a writer. But once upon a time i was captivated with a girl. she has various type of attraction like that very cute,tell, silky hair, bright face, …




Click on the Leenasbooks Newsletter headline above  to go to the newsletter blog's first page on Substack to see what it is about.

You can read the past posts there, and check if you are interested in listening to the audio chapters of my published books, or follow my stories as I write them.

Upon subscribing you will get the Prequel to Nephilim Quest: Angel.

Over two hundred years before Nephilim Quest 1 / Shadowhunter the roots of the story are planted.

A little girl missing her mother, in the palace of the mightiest of the dark Nephilim, hoping for an escape ...  

This book is not for sale anywhere - only readers who have subscribed to my mailing list will get it.
If you want to read more IWSG blog posts, you find them here.