Nephilim Quest 4 / The Book of the Dead / 180.000 words (now at 160.000 words)

Creature Wars 2 / now planning the plot

Space Witches 3 / 75.000 words FIRST DRAFT DONE, NOW EDITING

7 Shabtis 2 / Pillar of Death 60.000 words (now at 1000 words)

Bastet Mysteries 50.000 words (now at 26.000 words)
Mr Mummific 
on 
nile magazine June/july issue 2017
Mr Mummific was featured in the June/July 2017 issue of the Nile Magazine. He was quite happy to see the article. Many more people would be saying his name out loud, which is important for any mummy's happy afterlife.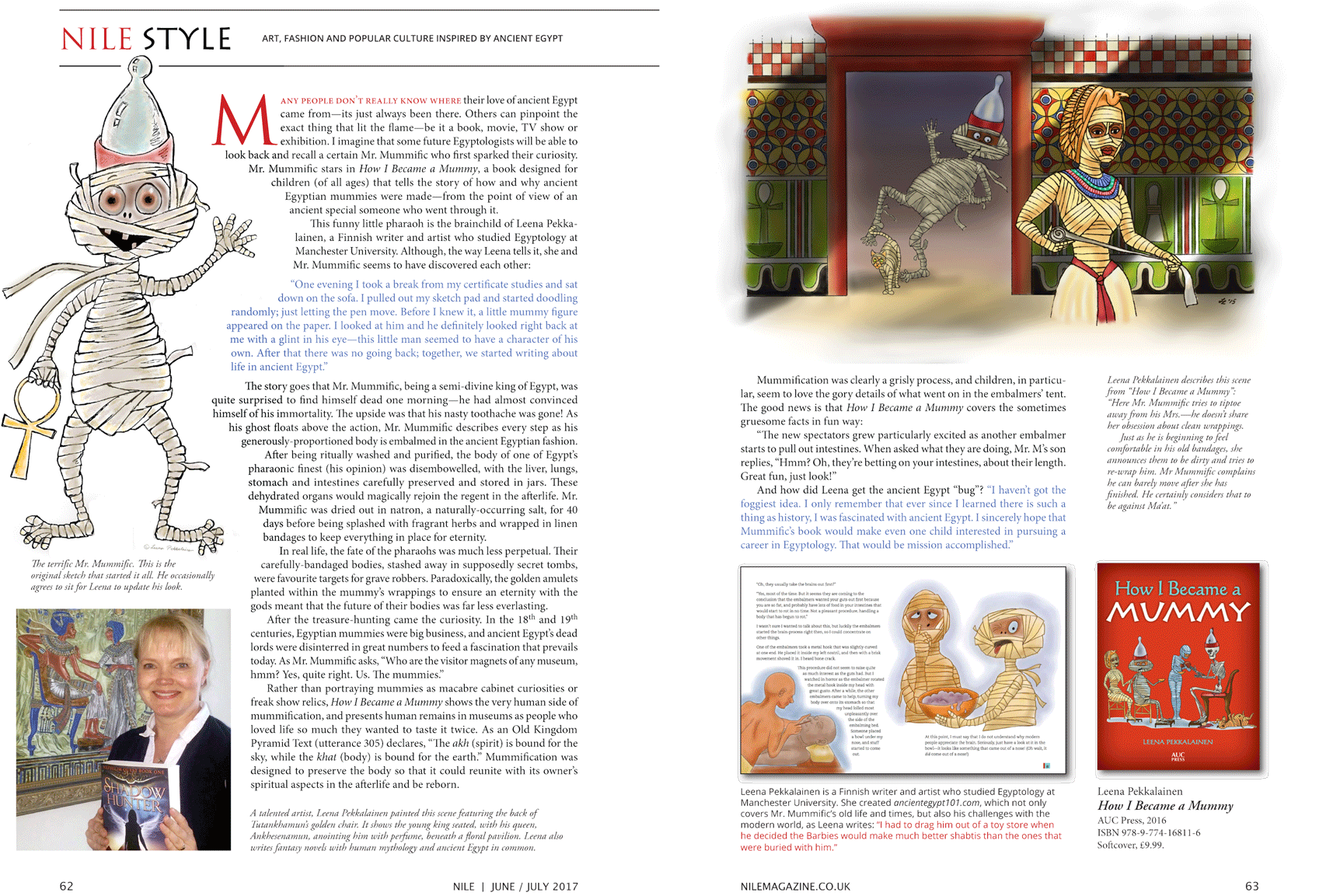 Back to Homepage from Mummific's Nile Magazine interview




The first book you get for free is the Prequel to Nephilim Quest: Angel. Over two hundred years before Nephilim Quest 1 / Shadowhunter the roots of the story are planted.

A little girl missing her mother, in the palace of the mightiest of the dark Nephilim, hoping for an escape ...  

This book is not for sale anywhere - only readers who have subscribed to my mailing list will get it.